Variety of Modern Office Space Options – To Fit your Business Needs
Our modern facility offers a variety of office space options for you business needs.
The quality of your workplace plays a pivotal role in your company's growth and productivity. The ideal office space will put you and your employees in the right mindset to work, innovate, and add value. It should meet your business needs and have minimal distractions while still providing the comfort and flexibility you want.
At Strategic Workspace, we understand the importance of your workplace environment. We know that an upgrade in the venue can lead to success. Whether your company is seeing impressive growth or is still in its early stages, we have a dynamic space to offer you.
Contact Strategic Workspace today to find the perfect office in Wichita for your business!
Office Space rental options
Every company has its own needs. Your office location should account for all of these needs and be an asset that helps you attain business goals. Isn't that why you should be able to view countless options before renting a space?
If you are in need of an office rental in Wichita, Strategic Workspace has a modern solution for your company. Some of our different office spaces include:
Private offices for 1 to 4 people
Shared Offices and Coworking spaces for multiple companies
Dedicated desks
Private conference spaces for up to 100 people – available in both presentation and classroom style layout and available to rent by the hour
This selection allows all types of companies more freedom in choosing their ideal business centers. Check out our local office rental listings in Wichita to find what you need; there's something for everyone.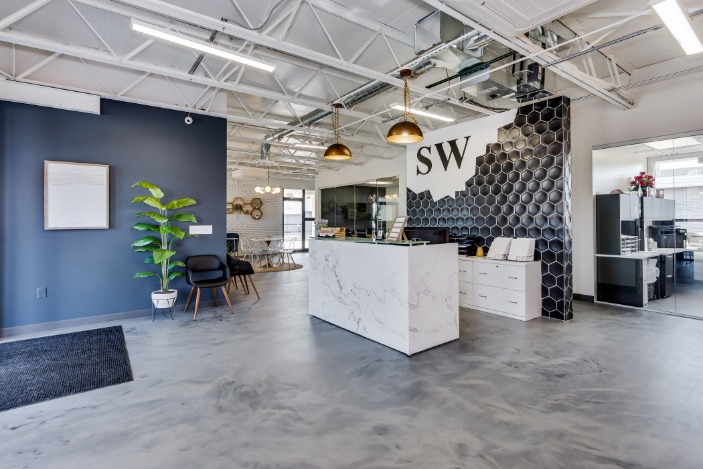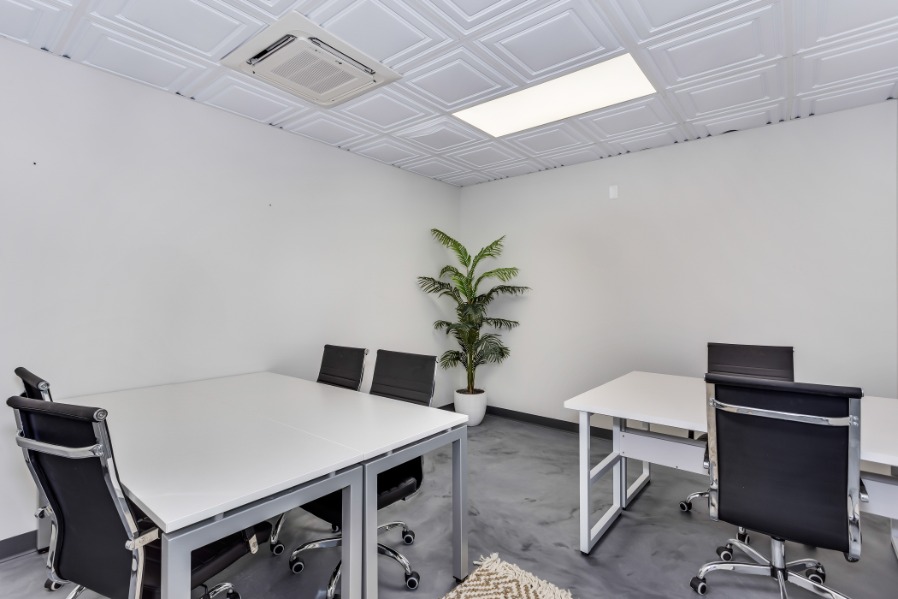 Benefits of renting office space at strategic workspace
There are several reasons you might rent an office space in Wichita. Perhaps, you're in the process of relocating or renovating your current workplace. Maybe you're in the process of launching an exciting startup concept. Whatever the reason, renting one of our spaces gives you the flexibility to pursue your business endeavors in an office that feels just right for where you're at.
Each of our modern office spaces offers numerous benefits to promote productive and successful operations. They come fully furnished, so you won't have to worry about a rigorous setup process that requires time and effort. And the amenities include the following:
High-speed Wi-Fi
TVs
Projectors
Whiteboards
Security systems
On-site staff, including in-house receptionists
When you choose a rental office space in Wichita from Strategic Workspace, you'll be in the perfect environment to produce efficient work. You'll have all the equipment you need and the freedom to customize your workplace to better suit your needs.
Office Equipment
While a home office caters to some work, other projects require space and different equipment. Whether it's projectors or display systems that you can utilize with a team, our units have what you need.
Customizable Layouts
While each office area is ready to use, you might prefer to consider it a blank canvas. You'll have the ability to customize your workplace to further assist with business growth or display company branding as desired.
Privacy
Does your company want to safeguard confidential information that you can only discuss in a private setting? We'll ensure you have that space so that your employees and customers can feel confident in your professionalism and integrity. Rent a private office in Wichita with Strategic Workspace today!
Networking
Securing a home base that prospective clients can visit is an essential aspect of networking and presenting a trustworthy brand. Whether you rent a coworking space in Wichita or a private suite, you'll have an opportunity to expand your reach.
Efficiency
The clutter of small spaces presents significant challenges in terms of productivity. Modern workplaces create organized environments and promote efficiency at every turn.
Frequently Asked Questions
How Much Should I Spend on an Office Space Rental?
Companies often base their budget on gross sales per square foot. Think about spending around five to ten percent of your gross sales per square foot for the office you rent.
What Are Some Considerations When Renting an Office Space?
Crucial factors to consider when renting an office include location, size, and layout, all of which dictate the price. If you want a workplace that really promotes success, consider its amenities, parking, accessibility for public transportation, and the condition of the building itself.
How Much Space Do I Need for Each Employee in the Office?
In general, anywhere from 75 to 150 square feet per person is a reasonable amount of space. However, the space each employee needs will depend on their duties. Allocating a bit of extra office space will prevent anyone from feeling cramped or undervalued.
We'll Help You Find the Ideal Monthly Office Space
Would you like help finding the ideal monthly office space for your business? Select the type and size, add optional upgrades, and begin working towards a better future! Start the process by calling Strategic Workspace at (316) 816-0816 today or connect with us online!
Are You Interested in Touring the workspace?
Fill out your details below