rent our wichita event center for your next business event
Call Strategic Workspace today to discuss your event center needs!
Does your company have a large celebration coming up? Maybe you're looking for somewhere to host an annual conference or business meeting. Whatever the occasion may be, Strategic Workspace has a solution for you in Wichita, KS.
Our event venues for rent in Wichita are the perfect solution for literally any occasion. Our event centers are capable of accommodating up to 151 people and provide a variety of amenities so that you can focus on what's important- celebrating with the people you care about!
Why Rent in a local Event Center?
If you have an upcoming event in Wichita, you don't need to worry about where you'll host it. At our centrally located event center, our priority is to make this as smooth and convenient for you as possible without breaking the bank or compromising on the quality and presentation of your event.
With our event venues for rent in Wichita, you'll be able to choose your own vendors, table and chair setup, and visuals, and we will take care of the rest. When you work with us, your special occasions and corporate events will be a success from beginning to end.
Benefits of an event Center in Wichita
Here are some of the benefits and features that we provide with our event centers:
Spacious and easy parking
On-site receptionist
Tables and chairs
High-speed Wi-Fi
Networking events
Cleaning and maintenance included
Convenient central location in downtown Wichita
Let us help you take care of the event space while you focus on running a successful conference, business event, or networking meet-up.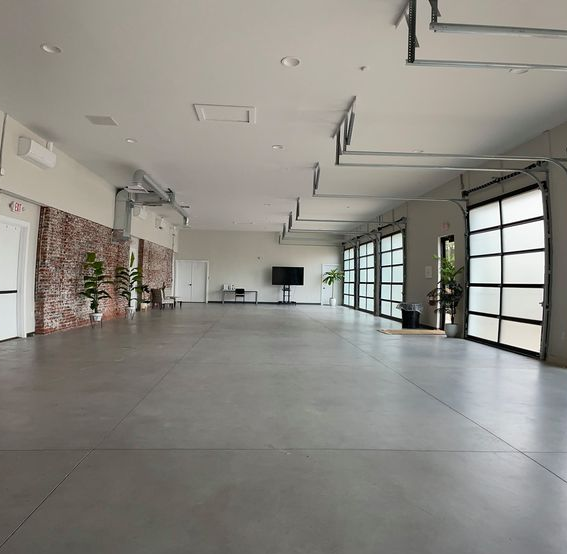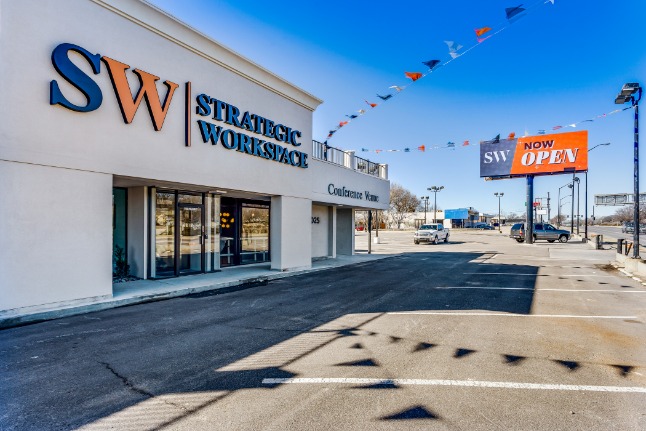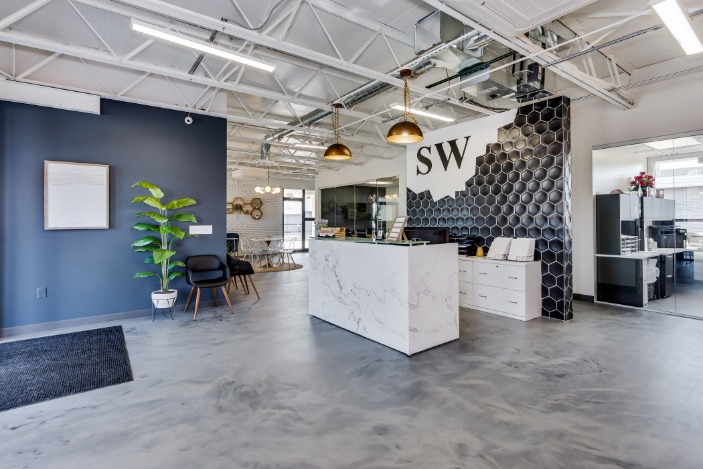 Why choose us?
Planning and hosting corporate gatherings and social events is no walk in the park, but with our team on your side, you won't have to worry about finding an event space. At Strategic Workspace, we provide an exceptional event center in Wichita, KS, that fits your expectations. You can find our event center located off Kellogg in the heart of downtown. Call us at (316) 816-0816 to discuss your upcoming events today!
Perfect Size for Every Event
Whether you're hosting 50 people or 150 people, our event centers can accommodate them. Our small event centers can host up to 96 people, while our larger spaces can host up to 151.
Variety of Amenities
Our event centers rentals in Wichita come with a selection of amenities, such as parking, audio and visual equipment, and tables and chairs. While you're planning your event and preparing for guests, we take care of all the basics.
Access to Networking Events
Included in your Strategic Workspace contract, you get access to our on-site networking events. You won't have to plan anything; just show up and get to know fellow Wichita business owners. We routinely host these excellent networking opportunities as a benefit for our tenants and members.
Professionally Decorated
Your event should be elegant and classy but also reflect what kind of event you are hosting. That's why, along with our amenities like tables, chairs, TVs, coffee, and tea, we also professionally decorate your event space with neutral styles and colors to match your event.
Frequently Asked Questions
What events can I host at an event space?
You can host conferences, networking meet-ups, business meetings, company events and parts, receptions, banquets, and more at our event center in Wichita.
What is most important when planning an event at our event venues for rent in Wichita?
One of the most important parts of planning an event at an event center is your budget and how many people are attending. We offer flexible pricing plans for you and your team that are all-inclusive, so you know what you're getting within your budget. Our event spaces can hold up to 151 people. If you have a special event coming up, you can contact our team for an event space rental!
What is the difference between an event center and a business center?
A business center is for corporate events and dedicated office spaces, while an event center is more flexible and can accommodate large groups for networking events for freelancers, small business owners, and more.
Are You Interested in touring the workspace?
Fill out your details below