Rent a Private Office Workspace in Wichita
A coworking space is perfect for team-building with coworkers, collaborating on ideas, and creating a positive work environment. But what if you need a quieter, private office space to concentrate on your work? Our team at Strategic Workspace in Wichita, KS, offers private office rental just for that!
If you enjoy the freedom and community that comes with an in-person office space but require a private space to enhance your productivity and focus, you can have the best of both worlds.
Call Strategic Workspace today to discuss your private office space needs!
Benefits of a Private Office Workspace
While a collaborative coworking space can be very beneficial for the workplace, private offices have a lot to offer. Here are some of the primary features we offer for private office rental in Wichita:
Office furniture
High-speed internet
Projectors
Whiteboards
TVs
Lockable door
Mailbox
Lockable file cabinet
Private office spaces are ideal if you benefit from having a quieter place to concentrate on your work. At Strategic Workspace, we can help you find the best private office space that meets your requirements.
Why Rent a Private Office Space?
If you need an office without distractions, a space to conduct meetings and make phone calls, or a fully equipped place to work for freelancers or contractors, it may be time to invest in a private office rental in Wichita.
Whatever you need, we've got it covered. We offer a variety of options, including small office spaces for rent in Wichita. Your business thrives on efficiency and productivity, so let us provide you with the workspace you need so that you can get back to doing what's most important.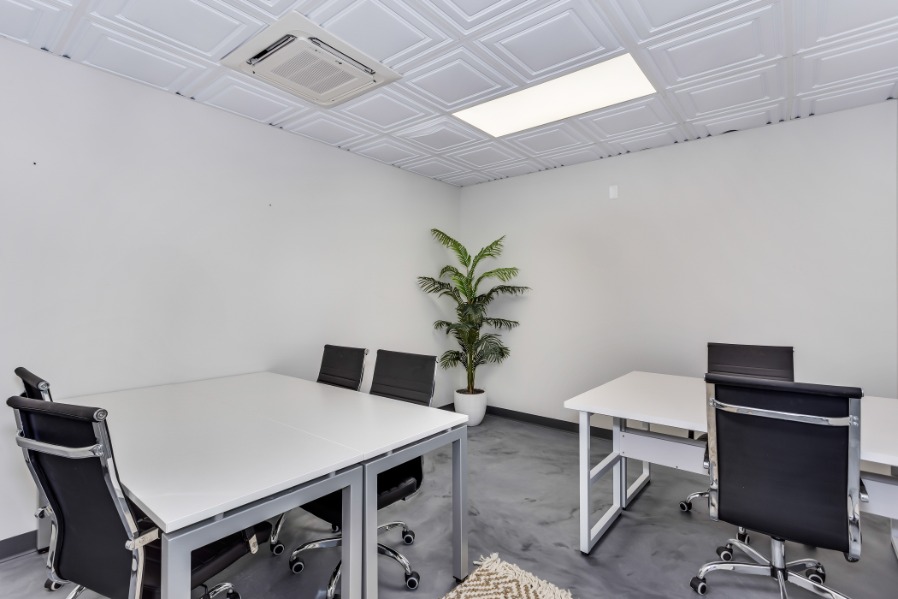 Find Private Office Space for Rent with Strategic Workspace
When it comes to your work, you deserve a space that is comfortable and distraction-free. At Strategic Workspace, we go above and beyond to provide exceptional private office spaces in Wichita, KS, with flexible terms that meet your needs. Call us at (316) 816-0816 to find your private office workspace today!
FAQs
How many people can a private office space accommodate?
A private office is intended to accommodate anywhere from one person to larger teams of up to ten people.
What are the benefits of a private office?
A private office space offers benefits like a quiet work environment, better collaboration between team members, flexible size options, pay-as-you-go plans, and access to coworking space for networking.
Why choose a private office space over a coworking space?
A private office space is optimal if you need a private space to conduct meetings and work without the potential distractions and lack of privacy that a coworking space would bring.
What is considered a private office space?
A private office is a single space that is often removed from the rest of a company's "bullpen" or coworking space. Private office spaces can be enclosed rooms with a door or separated with a partition from other desks.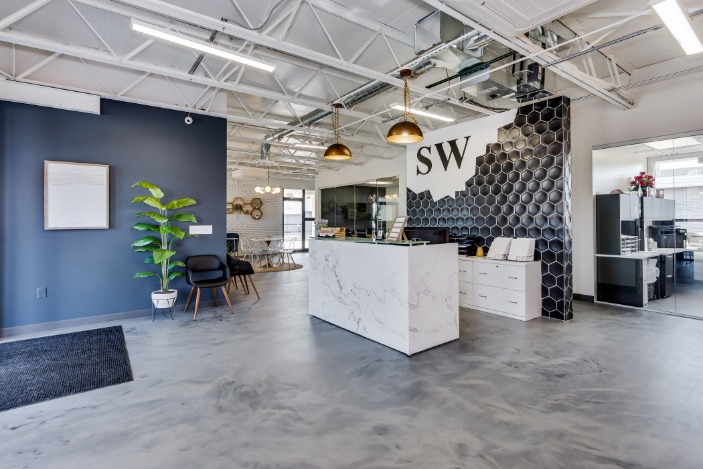 Why Choose Us
Productivity
While some people are accustomed to working in close quarters, others are more productive in a quieter, distraction-free office space. Whether it's a solo or multi-person private office, having a space that is removed from a coworking space can help you stay more focused and productive without all of the interruptions.
Privacy
One of the primary benefits of a private office workspace is privacy. Sometimes, you just need the peace and quiet in order to truly focus on your work. Private office spaces are also advantageous if you often need to make confidential phone calls or if you need to conduct one-on-one meetings.
More Balanced Work/Social Life
Private office spaces can offer a balance between your work and social life. If you work more efficiently in a private office but still want to socialize with your coworkers, you have the freedom to do so.
Security
Handling sensitive information, such as customers' personal information, is important and needs to be kept safe. Our private office spaces come with security systems and lockable doors to ensure that your business is protected
Are You Interested in Renting a Private Office Space?
Fill out your details below