Strategic Workspace Offers Spaces for Networking events
When you need a space for your networking event, call Strategic Workspace!
If you need a professional space for your networking events in Wichita, you need Strategic Workspace. We host a variety of events and ensure everything flows smoothly, leaving you to enjoy the space without the hassle.
Let your employees, clients, and investors mingle in a beautiful, organized place showing off your exceptional company. We take care of the arrangements and help you quickly organize and plan your event.
A Spacious Event Venue
Our venue can accommodate up to 151 guests and the open space design allows for creative seating arrangements and plenty of room for activities and entertainment.
If you prefer a more intimate setting, we offer small venue rental in Wichita that can accommodate up to 96 guests. This cozy area is perfect for a class reunion and other smaller-scale events.
Our neutral color scheme and modern decor give the space a clean and inviting atmosphere. You can also adjust our lighting system to create the right mood for your gathering.
Why rent a room for networking Opportunities?
Our rooms can help boost your company name and provide an elegant, comfortable space for you to do business. Read the following for the ways our networking opportunities can help you.
Build Brand Recognition
Let us help you get your name out in the world. When you network, you show people your company's worth and invite people to use your services. The more people get to know you personally in a great environment, the more likely they will call on you for services.
Reinvigorate Your Company
Inspire your employees with a fun way to gain clients. With our rooms, your team can enjoy themselves while working. You can boost sales and office morale with a change of space and a break from the norm.
Find Partners and Investors
We'll help you dazzle potential investors with a welcoming location. With our venues for rent, you focus on the presentation while we support you behind the scenes.
Our qualified team is here and ready to help you find the correct room and set it up. Skip the stress of preparing your office and jump right into the event.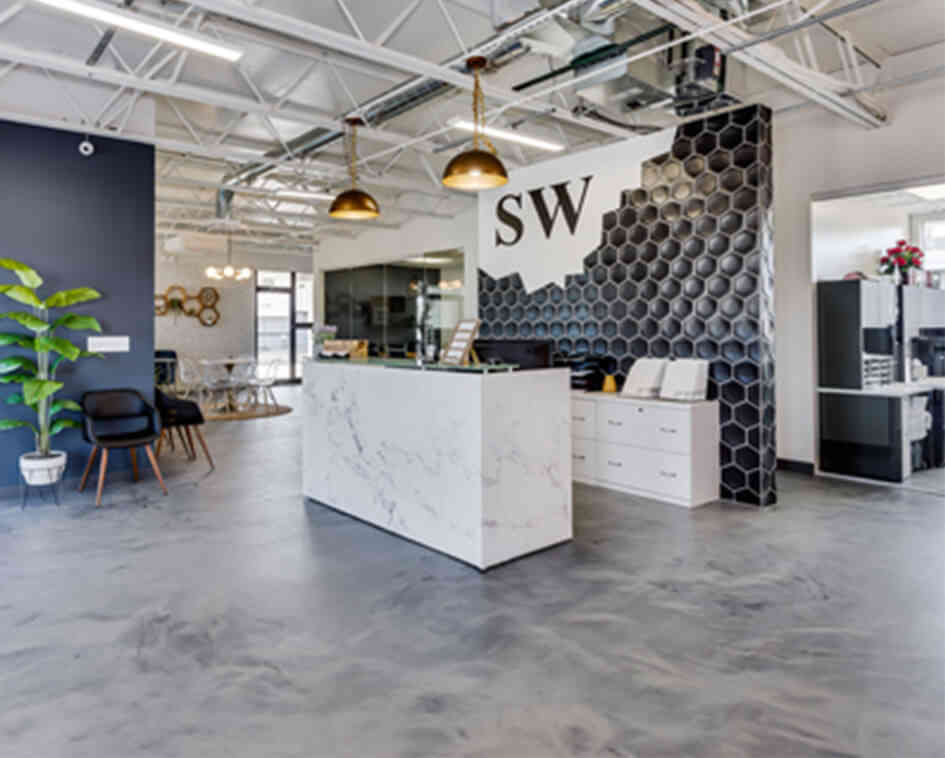 Benefits of using strategic workspace
Why choose us for your networking events? Because we have everything you'll need and aim to ensure your event runs smoothly. Some of the things we can provide are as follows:
We can help you keep your professional appearance while giving your employees something to look forward to. We equipped our rooms with high-speed WI-FI, seating, and tables, so you can finish any necessary work while experiencing a fun day out of the office.
Rooms We Offer
Whatever you need, we've got the room to fit. Some of our available spaces are as follows:
Large venue for 151 people
Small venue for 96 people
Conference rooms of varying sizes
We can help you find the fit for your requirements and ensure you get the space you want. We're the best in Wichita, so let us help!
If you need a reliable and cost-effective reunion venue rental in Wichita, KS, look no further than Strategic Workspace! Contact us at (316) 816-0816 today to start planning your perfect event.
Are You Interested in Our Event Venues For Rent In Wichita?
For a high-quality workspace that checks all of your boxes, you need us. We offer upfront pricing, plenty of space, and comfort. Your clients, investors, and employees deserve a way to blow off steam while helping your business. We provide a seamless experience so you get what you want out of the room.
Our flexible spaces ensure that your networking events reflect your business. For all your business space needs, reach out to Strategic Workspace at (316) 816-0816 and find the perfect space in Wichita, KS, today!
Fill out your details below